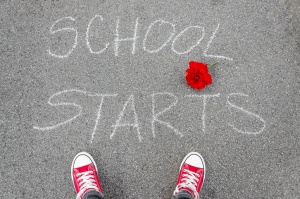 It's back to school and I sometimes wonder whether I put more time in to pondering the 'school year' resolutions versus the 'new year' resolutions.
If any of you identify with this then you'll appreciate the angst over wanting to start the year off on the right foot with the right habits and with the right energy. (I say this but I"m already worrying about what the homework battle is going to be).
At the end of the day everything comes down to the connection we have with our kids; the relationship we have with them and the one they have with themselves.
Something that is easy for some of us; hard for others; particularly when our kids are wired differently from us – different emotions, different triggers, different needs and wants (different planets?).
Lisa and I have created a way to foster a stronger connection between you and your child(ren) and family members. A way that acknowledges and appreciates different behavior styles, different study styles and different support needs.
Start the new school year off with your best foot forward; for you as a parent and your child as a student.
Help us get the word out. Buy the assessment; do it with your kids – elementary through teen; engage with them in designing a relationship that works for you both and provides the best opportunity for support, love, connection, fun, family time and candid communication.
We know it works. You'll have fun; they'll have fun; they'll be thrilled that you get them at a whole new level.